Played video poker on Safari and Chrome ……both steadily hanging up and having to refresh. A most unenjoyable experience.
Hi, we have had no reports of any issues, can you advise what games you were playing? Was it just on video poker?
Also are you getting this on different devices?
@signalartist Had issues with slots this weekend as well. Same thing. Had to constantly reload games.
Me too. Been on Wheels and Reels and W&R XL mostly… Cleared the cache, WiFI settings are good.
My games also reload a lot. I start the game then go to wager and it reloads. It does this often and on both R&W's, Lawless Ladies, 777… to many to mention
Hi @jewell36, is it possible to provide a video or screenshot of this issue?
No it's on my phone so I can't take a video and a photo would show a still pic either way
Can definitely vouch for the delay on reels and wheels xl as I've been playing mostly only that one. Definitely a lag, multiple reloads.
I was having trouble on ignition as well, took me a while to get past this screen and now every once in a while it freezes for a few seconds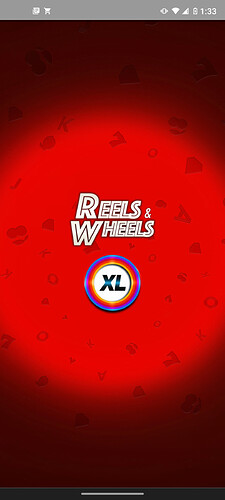 Hi @Slootsrfun, I'm afraid you will need to contact ignition to assist you with this issue.
the gmaes have been hitching like crazy last week or so.
I agree, they always ask for a screen shot…as if a pic of an error screen would make any sort of difference. They ask for that in an attempt to dismiss the player. lol
Please clear your cache Jewell…lol



Will do
Same here for reels n wheels
Same here in R&W XL. Lawless Ladies, 7 Deluxe
Gus City of Riches, and more but can't think of names. I just assumed it was my phone but does the same on laptop. So I assumed it was bc a lot of players on the same games, not sure if that is even possible. But it normally happens after I've been playing a bit on the same game. Oh yeah on 10 x Vegas too. But all the reels will stop just short of a full spin and then one by one they complete the spins. It's annoying and time consuming but I don't believe it has makes a change on the results. On the other hand the lagging and freezing is more frustrating bc it's hard to know if I just got bumped off a scoring spin. Not sure how that works either. But it is definitely a situation I'm not enjoying! Lol. Usually those ideas dont go together for me. Playing slots and not enjoying it is definitely not the norm for me.



It's most likely because it's using up all your memory so it lags until there's enough freed up, you can try lowering your graphic settings in games like reels and wheels xl, closing other apps, and play from an incognito tab.
Did they ever call back? Lol



Good luck. I had this happen numerous times, called in, and they gave me the whole spiel on clearing history… it occurred across multiple devices on both cell and wifi, but they still gave the same spiel. It's not a client side issue.
lol they love the "clear the cache and everything will be fine and dandy!" Its always the caches fault didn't you know that? lol