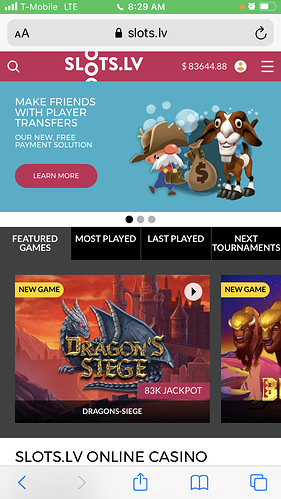 • What are your initials?
jp
• How long have you been with us?
Almost a year
• What was your winning game and amount? Dragon Seige 83,000
• Was this your first big win online?
Yes the first one ever this big. It was Amazing!
Thank you Slots Lv, you guys are the best!
• How will you be spoiling yourself with your winnings?
I plan to buy me a car and enjoy life more.